Sellers Profile 2022

Valerie LaPorta
Sellers, in comparison to buyers of 2022, are an an older demographic. Gen X (ages 42-56) makes up the largest group of sellers at 24%, followed by Younger Boomers (ages 57-66) at 23%. Gen X & Younger Boomers are experienced home owners with previous sales under their belt, with 69% & 83% being repeat sellers, respectively.
Experience doesn't equal expertise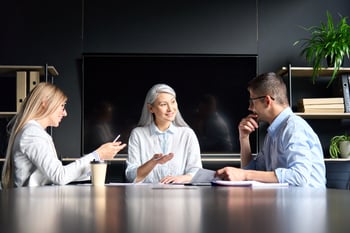 Although they've sold homes before, this doesn't make our sellers experts in real estate. In fact, sellers choose to work with an agent or broker nine out of ten times.
Sellers lean on their agent/broker to price their home competitively, market to potential buyers, sell within an agreed upon timeframe, and suggest updates to their home that would result in increased value. Sometimes simple updates can add thousands of dollars of quick value. Being willing to come forth with expert knowledge can make you stand out as an agent. Become familiar with what is most valued in your market.
Times they are a changin'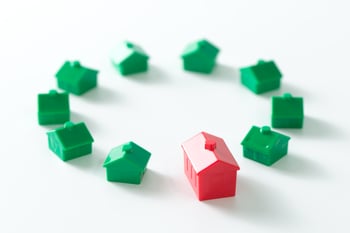 Most Gen Xers have been in their current homes 11-15 years. Younger Boomers, 21+ years. The market has changed significantly since the last time these sellers sold a property. Updated technology, interest rates, inventory, buyer profiles, and so on are variables on which sellers need to be re-educated.
That's why as an agent it's important to be familiar with modern tech to increase your client's trust that their beloved home is in good hands. Running great Comparative Market Analysis, producing high quality digital tours, video tours, keyless entry, and providing tips on property updates that modern buyers will like all add value.
Apps that provide a collaborative platform for agents and their clients to stay organized and deal with the overwhelming amount of information and options available in buying and selling properties is valuable. Clients can sense the difference between a technology first approach and an outdated approach.
On Zenlist in particular, the "My Listings" tool gathers insights that you can share with your clients through customizable reports that provide sellers with in-depth knowledge on how their home is performing even before it hits the market. This can help you price it more accurately and give clients a sense of what to expect. Agents can also share metrics like activity level, views, saves, and tour requests once it's live.
Selling your home, especially one that you've lived in for over a decade, can be emotional.By pairing expert industry knowledge & the right tech, seller's agents can actually create a peaceful experience for their clients. Not to mention your top notch will lead to more referrals which is the number one way clients found their agents at 41%.
Going the extra mile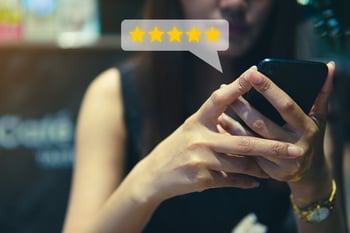 70% of sellers were very satisfied with their home sale process and 86% of agents provided a broad range of services/home management for their clients. Even in an extremely hot seller's market, seller's agents are still expected to market across multiple platforms, host open houses, and manage all aspects of the sale.
Being an expert in the field is critical to standing out. But having the right tools and technology is also essential to impressing clients. The right technology helps your take care of clients, share important data, and stay organized. This technology advantage makes a difference in delighting your clients, and keep in mind that word of mouth referrals generated 41% of new clients for agents. Never underestimate the power of equipping yourself and performing at your best–it has an ROI.
Find the tools that are right for you! CRMs, spreadsheets, and other systems are options for many, but our approach is different and it's the reason agents and top brokerages use us.
If you're looking for a collaborative platform that allows you to easily share insights with your seller clients, get access to private listings, search, chat, tour in one place, and save hours every week, you can try Zenlist for free for 30 days.
Signing up takes less than 2 minutes at Zenlist.com.
We have top rated customer support, and you can cancel if you don't like it. We know you'll love it though!