The Most Successful Real Estate Agents Do These 3 Things
Eileen Romito
Having worked as a real estate agent for the better half of a decade, which included stints training fellow agents, followed by another equal period of time in real estate tech working directly with customers and sales prospects, I've talked with, met with, and done deep (sometimes very deep) dives into hundreds, if not thousands, of real estate agents' business practices across the country. Over time, I've discovered three consistent themes common to the most successful agents:
They Hone 2 Specific Skills
The first may be obvious: they are great at building relationships.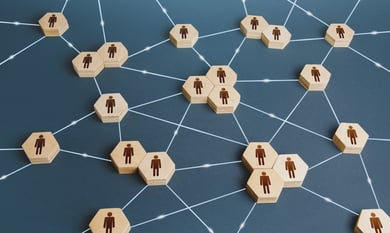 They are the type of person you'll find on local board seats, mingling at happy hours, running their kids around to a million activities, are constantly on the go, and seek human connection and activity in every direction. These people always "have a guy to call" when a problem comes up, and know the first person to reach out to for specific questions.
They're not afraid to put themselves out there and talk, connect, and network with just about anyone they pass. Taking an hour of their time to call up past clients is the most enjoyable part of their day; not something to procrastinate about.
They also sharpen a skill that's not common in your average, everyday extrovert: they're great at building amazing processes and systems.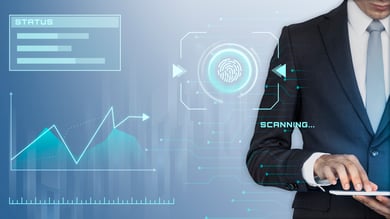 Sometimes those with the first skill realize they're not excellent at the second skill, and outsource it to a business partner or admin. That's one of the reasons that real estate agent teams have become so prevalent: farming the skillsets of multiple people leads to better outcomes in terms of scaling a business.
They Are Willing to Try New Things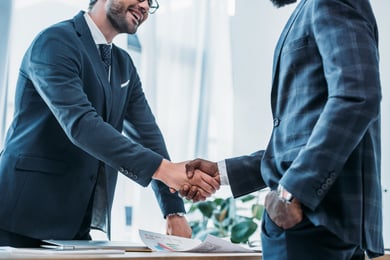 High producing real estate agents are never content with the status quo. They build their business under the methodology of continuous improvement.
One might assume that a successful agent is a busy agent, with no time to give to anything besides their existing business. Often, one of the factors that goes into the success of a real estate agent is that they were the first one to try something new in a way that worked.
Take Matt Laricy of Laricy Properties, the #5 brokerage in Chicagoland for sales volume in 2021, who, early in his career jumped into using Zillow before the majority of agents in the country had any idea what Zillow was on the cusp of becoming.
Matt's story is not an uncommon one among top producers. The most enjoyable conversations I have with agents are typically top agents in their market that want to understand how Zenlist can fill a need or solve a problem they're facing in their business, how it can help them scale in some way, or how it can help them offer something new and improved for their clients to continue providing the VIP experience they tout.
The growth of an agent's business will always be limited by the amount they're willing to adapt to the systems that result in the most growth.
Act Constantly and Don't Overthink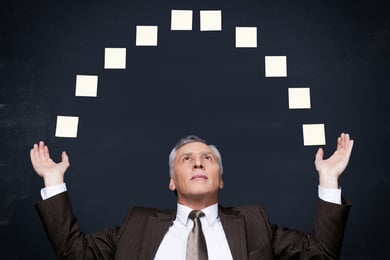 Top real estate agents are constantly iterating. They often have a ton of balls in the air and are just watching to see which ones fall in the right place.
While they're busy hiring a new transaction coordinator, they're also implementing a new CMA tool for their team, attempting a new marketing strategy by hosting community events, getting involved in a local mastermind group, picking new annual holiday gifts to send to clients, identifying new lead gen sources, pushing out new content to their Instagram, and evaluating the client usage on their IDX site all at the same time.

Constantly trying new things and iterating in this way means there's no capacity to overanalyze what's coming next. These agents not only have a pipeline of clients - but they also have a pipeline of new things to try. The top producing agents are the ones most keen to just jump in and try something new to see if it works.
At some point, they always hit the goldmine.

I've seen this time and time again at Zenlist as well as at the previous real estate tech company I worked for. Thinking there's likely going to be a series of approvals involved in selling to real estate teams or small/mid-size brokerages, I'm often surprised to find these groups have the lowest barriers of entry in implementing new systems.
"Let's do it" is a recent response I got from a top team lead who had requested more information about Zenlist. That was it. No questions. Just: I'm going to try it, and if it works, I'll keep using it. Top agents' businesses are literally built around systems that allow them to continually scale, and the only way to continually scale is to always be trying new things.

True top agents are few and far between, but in my experience, these three key ingredients are always evident in some way, shape, or form, among the highest producing agents and teams.
With Zenlist, get access to private/coming soon listings and be faster because of our modern design: go to zenlist.com to start a free 30 day trial.