Multiple Listing Service (MLS) Mobile App

Valerie LaPorta
What is the Multiple Listing Service (MLS)?
The Multiple Listing Service (MLS) is a database of properties for sale that is accessible only to real estate agents and brokers. Listings in the MLS include detailed information for each property such as lot size, number of bedrooms/bathrooms, flooring, property notes, etc. Prior to the internet, agents would search the MLS database and provide information to their clients about available properties that met their criteria.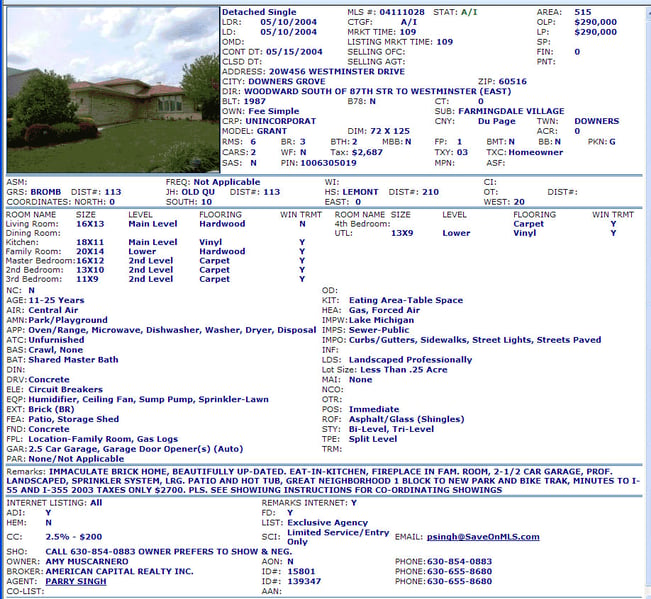 Is the MLS better than Zillow?
For serious home buyers, the MLS is better than Zillow. Zillow is not directly connected to the MLS database, which means that the information on the site may not always be accurate or up-to-date. The MLS, on the other hand, is the primary source of information for real estate agents and provides accurate, real-time data about properties. So, if you're looking for the most accurate and up-to-date information about properties, the MLS is a better option than Zillow.
Does the MLS have a mobile app?
The MLS does not have a mobile app, however, many MLSs work with 3rd party companies who have created mobile apps that are connected to local MLS databases such as MLSTouch, GoMLS and Zenlist. Zenlist is an MLS mobile app that is directly connected to the MLS database and provides real-time market updates plus accurate listing information. This gives agents and their clients the ability to search with confidence from anywhere.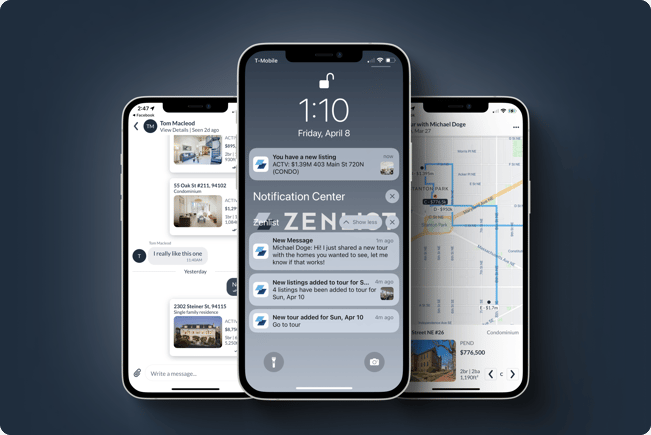 What is the best MLS mobile app?
Zenlist is the best MLS mobile app for agents and clients because it is directly connected to the MLS, has one app for both parties, has an intuitive user interface, provides in-depth client activity insights, and has the fastest market notification.
Why do real estate agents need an MLS mobile app?
An MLS mobile app gives real estate agents access to property data and listing information from anywhere at any time, which is necessary for real estate agents since they are often on-the-go. In the fast-paced world of real estate, an MLS mobile app helps real estate agents stay ahead of the competition by constantly keeping them connected to the MLS and notified of any market changes. An MLS mobile app also helps real estate agents stay organized, manage client relationships more efficiently and deliver exceptional service to their clients.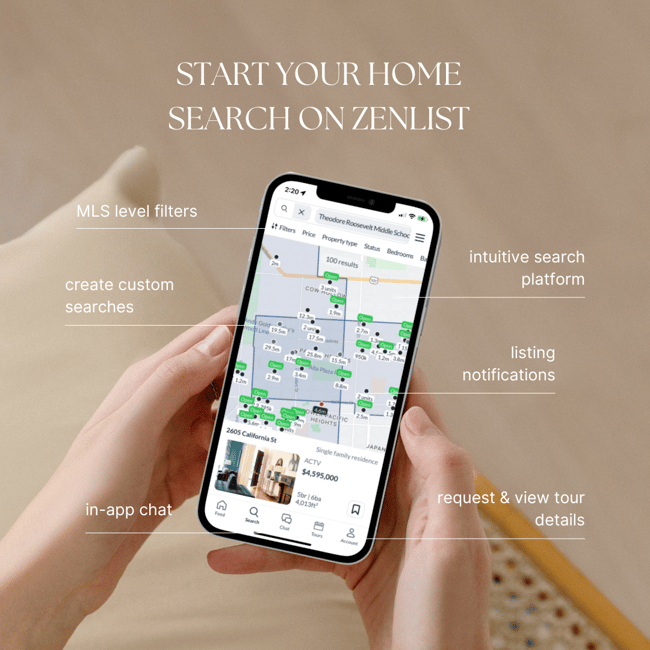 Why do clients need an MLS mobile app?
With the growth of mobile technology, clients have become accustomed to being able to access information from their mobile devices. Mobile apps have become an integral part of many aspects of modern life therefore, if real estate agents want to stay competitive they need to offer their clients an MLS mobile app. Providing clients access to MLS mobile apps like Zenlist, allows them to search for homes on a platform with the accurate listing information while staying connected to their real estate agent. A client's alternative to an MLS mobile app are websites like Zillow and Redfin which often have outdated listing information and where clients can easily be connected to other real estate agents.